Taking a hike

It's become a family tradition to go hiking on Columbus Day. Usually it's our last opportunity of the year to hike in temperate weather, but mostly, it's a great time to partake of fall colors. This year, though, the colors seem to be peaking late. No matter; after being overcast in the morning, the sky cleared and made for a beautiful fall hike in the Allegheny National Forest. We hiked from Scandia, PA down to the Allegheny Reservoir and back. The kids were troopers!
A quiet repose was had on the rocky shore of the reservoir (well, except for the kids throwing rocks :-) ). No one else was around. (Access to most of the reservoir's shore is limited; it can only be reached by boat or trail. The particular trail we took isn't short either :-) ).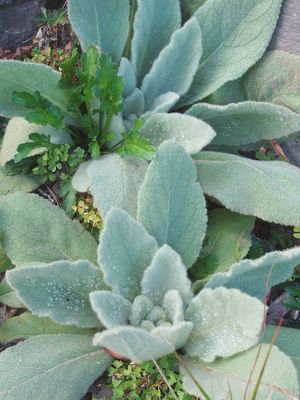 Tucked in among some large rocks were these mullein plants, still wet with dew.